Exhaust, Radiators, Water Pumps, Starters, Seats
Paint Valley Equipment supplies radiators, water pumps, seating, mufflers and exhaust pipes for Case, John Deere, Caterpillar and Dresser equipment. Items we provide include:
New Radiators and Fans (Case & John Deere Loader Backhoes)
New Water Pumps (Case, John Deere & Dresser)
Seating, Arm Rests & Seat Cushions
Mufflers and Exhaust Pipes (Case & John Deere)
Exhaust Manifolds (Case Engines)
New Starters (Case)
Engine Oil Pumps
Additional Information
Seating, Arm Rests & Seat Cushions are offered for these machines:
Crawler Dozers and Loaders
Case 310, 350, 450, 550, 650, 850 & 1150
John Deere 440, 1010, 2010, 350, 450 & 550 Series
Caterpillar D3, 931
Dresser TD7, TD8 series
Loader Backhoes
These products are in stock and ready for immediate shipment.
Download Brochure for a complete detailed listing.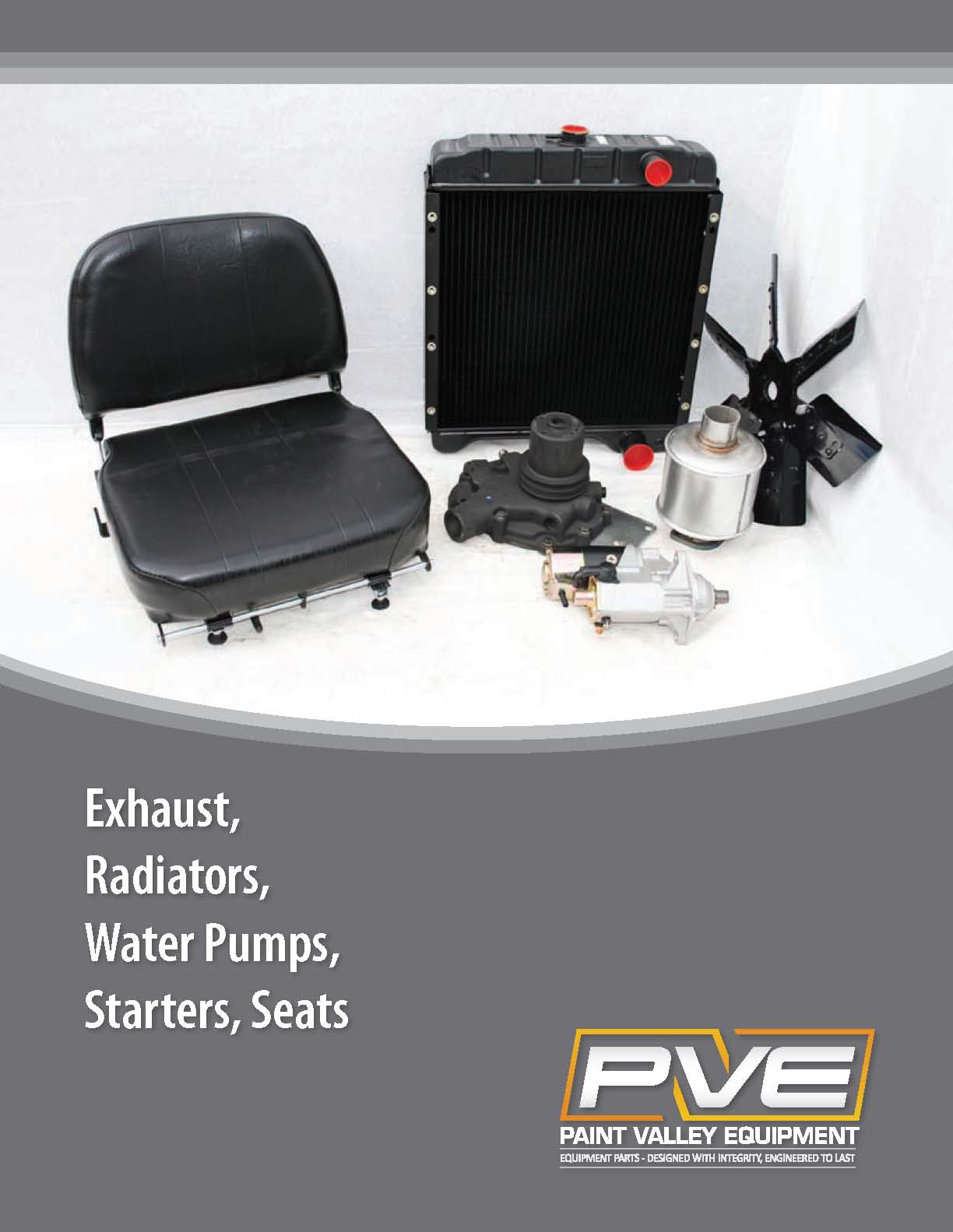 « Back to Products
Testimonials
We have been with Paint Valley Equipment from their beginning as a business, to the present day. They are a very reliable company. Their product, service & staff are top notch. Gulf South considers Paint Valley professionals in the industry.
read more testimonials